Source: The Metropolitan Museum of Art
Japanese culture intrigues me.  The culture that developed this is fascinating.
Click this link for the webpage.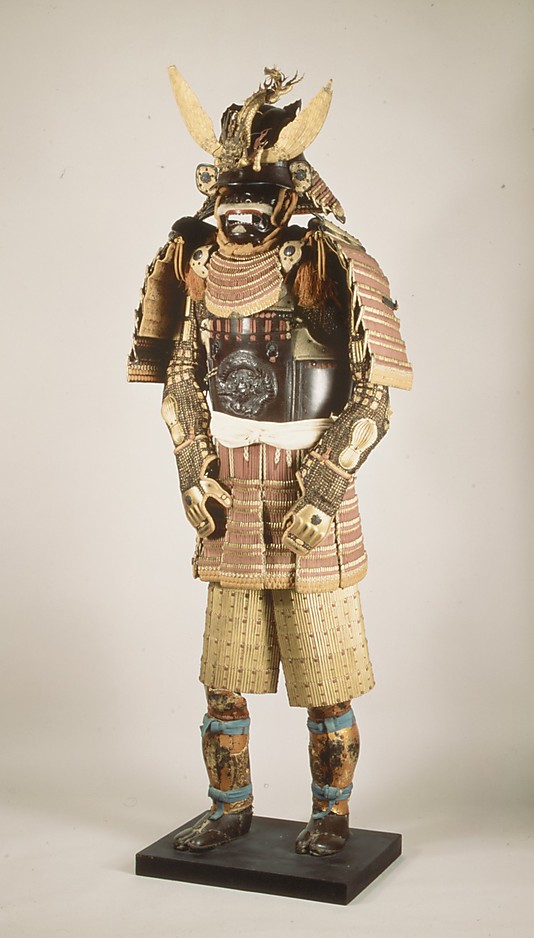 This armour comes from the armoury of Daté Yoshimura (1703–1746), daimyo of Sendai. The helmet bowl, signed Saotome Iye, dates from the sixteenth century; the remainder of the armour was constructed in the eighteenth century. The breastplate is inscribed inside with the armorer's name, Myochin Munesuke (1688–1735). The embossed ornament on the solid iron plates is characteristic of the Myochin school.